Rear Skid Plate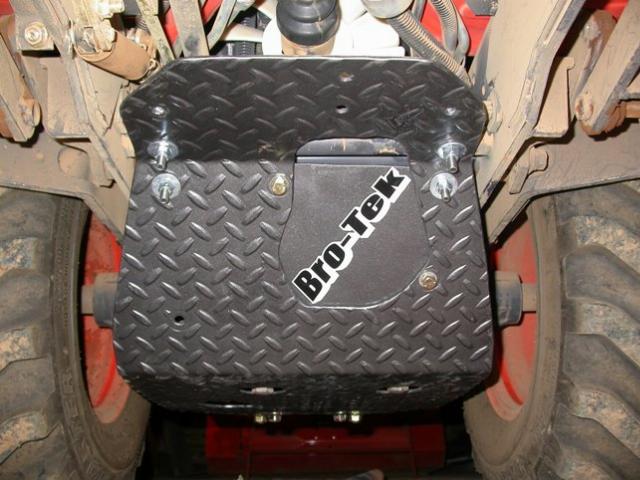 Machine type
Model:
BX1800
Specifications
Included Items
(1) DOOR
(2) 5/16" X 3/4"
(2) 5/16" WASHERS
(2) (#14-10) x 1" SELF TAPERS
(2) 1/4" SEALING WASHERS
Associated items
Add to cart
One thing that all compact tractors should have is the rear skid plate. The skid plate will save your machine from expensive damage such as oil filters punctures, plastic transmission fan destruction, and transmission casing cracks. The Bro-Tek Skid Plate is made of 1/8" steel diamond plate and has been designed for easy installation. Unlike other skid plates, these are easily installed in 10 minutes with no drilling. They come pre-painted with a very durable paint for long life and good looks, even underneath! The rear skid plate can remain in place while using the MMM. For those of you with a front snow blower, the rear and front skid plates can remain on the tractor without interfering. The PTO door is made for the full travel of the shaft.