Front Skid Plate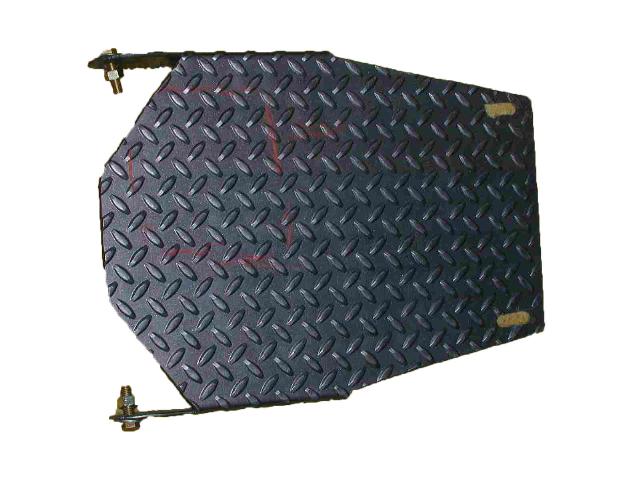 Machine type
Model:
BX24
Specifications
Included Items
(2) 5/16" X 1-1/4" BOLTS
DRILL @ .328" (2) 1/4" SEALING WASHER
(2) 7/16" X 1-1/2" BOLTS
(4) 7/16" WASHERS
(2) 7/16" LOCK NUTS
Associated items
Add to cart
BX series front skid plates. The For those of you that want to protect the fuel filter, pump, and exposed wiring, there is now a front extension available. (REAR SKID PLATE REQUIRED) It bolts to the existing holes in the frame and to the Bro-Tek rear Skid plate. The Bro-Tek Skid Plate is made of 1/8" steel diamond plate and has been designed for easy installation. Unlike other skid plates, these are easily installed in 10 minutes with no drilling. They come pre-painted with a very durable paint for long life and good looks, even underneath! Please note that Bro-Tek does not recommend having the front skid plate installed while the mid mount mower (MMM) is attached to your machine. It will interfere with the MMM beck. The good news is that removing the front skid plate only takes minutes and reinstalling is just as easy when mowing season is over. The rear skid plate can remain in place while using the MMM. For those of you with a front snow blower, the rear and front skid plates can remain on the tractor without interfering. The PTO door is made for the full travel of the shaft.